The National Shrine of Saint Rita of Cascia
Church at 1166 South Broad Street, Philadelphia, PA 19146
---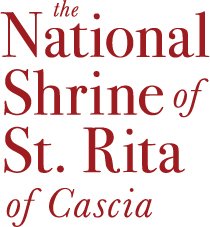 St Rita's Church contacts
Make a Donation to help this Church!
Your tax deductible donation will help further mission to St Rita's Church on site alluschurches.com

St Rita's Church rating
★ ★ ★ ★ ★ (4 reviews)
How would you rate St Rita's Church?
☆
☆
☆
☆
☆
Vacancy St Rita's Church (jobs):
Coming soon
Last reviews about St Rita's Church
in Philadelphia, PA
Add your review. Your feedback helps to get feedback and an honest opinion about the St Rita's Church.
Thanks to the reviews, people get the knowledge of mistakes or warmth and delight of gratitude.
★ ★ ★ ★ ★

Absolutely beautiful church. One of the most peaceful places I have ever had the experience of being apart of.

Added April 01, 2017 by Linda T. Esposito

★ ★ ★ ★ ★

Amazing Grace!!
Healing Mass on Wednesdays!!
MIRACLES STILL HAPPEN!!
IT HAPPENED TO ME!
WITH A TRUE RELIC FROM ST. RITA!
PRAISE GOD!! HE HEALED ME FROM
MINGRANE HEADACHES ALL MY LIFE,
WERE EXCRUCIATING & DISABLING!!

Added March 07, 2017 by Shirley sharkey Feller

★ ★ ★ ★ ★

Wonderfully peaceful. 5/16 I started therapy on an abscess in my spinal chord. Maybe we can get to healing Mass some Wednesday.

Added December 28, 2016 by Patricia Sullivan

★ ★ ★ ★ ★

This place is a spiritual retreat! The fruits of this beautiful shrine can be seen from the wonderful priests to the amazing people who work there. If you are able to visit and have never been, you MUST go!! Kathy in the gift shop has the most beautiful disposition and has been "hand chosen."

Added August 13, 2016 by Roger Parrillo
How would you rate St Rita's Church?
☆
☆
☆
☆
☆
St Rita's Church website info
Website address: saintritashrine.org
Website title: The National Shrine of Saint Rita of Cascia